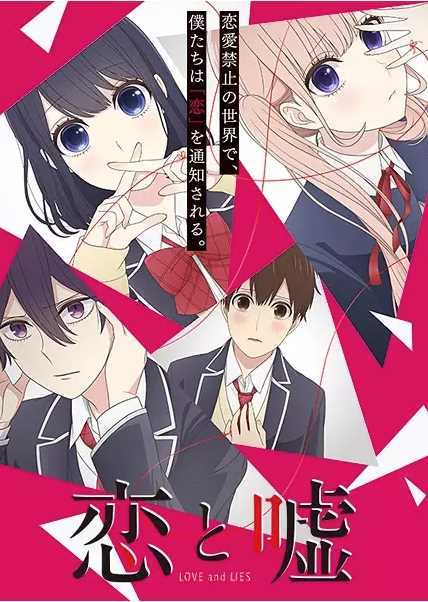 Sinopsis : Koi to Uso
---
Kobohongan memang dilarang, namun cinta lebih dilarang lagi. Saat anak muda di Jepang berumur 16 tahun, jodoh mereka telah ditentukan oleh pemerintah. Para anak muda tak perlu repot-repot mencari pasangan hidup mereka, dan seluruh penduduk telah menerima hukum tersebut dan membiarkan negara memilihkan jodoh yang sesuai, agar kehidupan mereka bisa bahagia. Nejima Yukari seorang laki-laki berumur 16 tahun, tak bisa menerima sistem seperti ini. Baik dalam bidang akademis maupun olahraga, dia berada di bawah rata-rata. Namun dalam dirinya, tersimpan perasaan yang mengebu-gebu! Di tengah dunia di mana cinta dilarang, apakah yang akan terjadi padanya kalau dia jatuh cinta?
Informasi Anime
Judul: Koi to Uso
Japanese: Love and Lies, 恋と嘘
Status: Completed
Studio: LIDENFILMS
Dirilis pada tahun: 2017
Durasi: 24 min. per ep.
Season: Summer 2017
Tipe: TV
Episodes: 12
Donlod nonton streaming video, otakudesu, meownime, drivenime, anitoki, meguminime, melody, otaku desu, anoboy, nimegami, samehadaku, unduh, riie net, kusonime, maxnime, animeindo, neonime, streaming, anibatch, anikyojin, nekonime, awsubs, kurogaze, vidio google drive.
Tampilkan Komentar